US Retailers With $1.5 Trillion In Sales Demand An Antitrust Probe Of Amazon And Google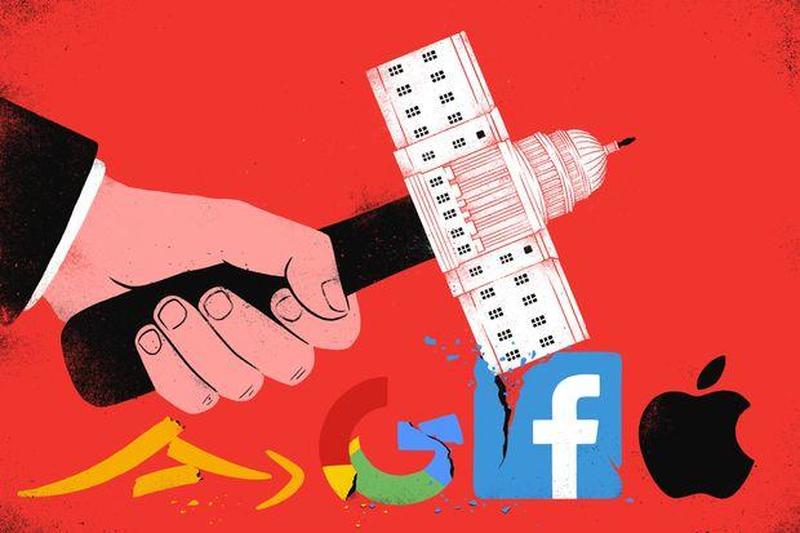 The Retail Industry Leaders Association (RILA), whose members include Best Buy, Walmart and Target, demands an investigation whether Silicon Valley's most prominent companies [Amazon and Google] are manipulating search results that disadvantage traditional retailers.
RILA is expected to present its report to the Justice Department and the Federal Trade Commission: "It's pretty clear to us that the FTC and different relevant regulators should be taking a much closer look at these platform companies," said Nicholas Ahrens, vice president of innovation for RILA, told Bloomberg in an interview. "We are here to help."
The trade group has more than 200 members, which account for more than $1.5 trillion in annual sales, millions of jobs, and over 100,000, manufacturing centers, and distribution hubs across the country.
RILA sent a letter to the FTC on Sunday, asserting that the digital revolution has forced "intense competition" that stifles growth in traditional retailers. They said Amazon and Google control the majority of all internet product searchers, can create an "information bottleneck" that has the ability to manipulate markets and bypass the traditional power of price competition.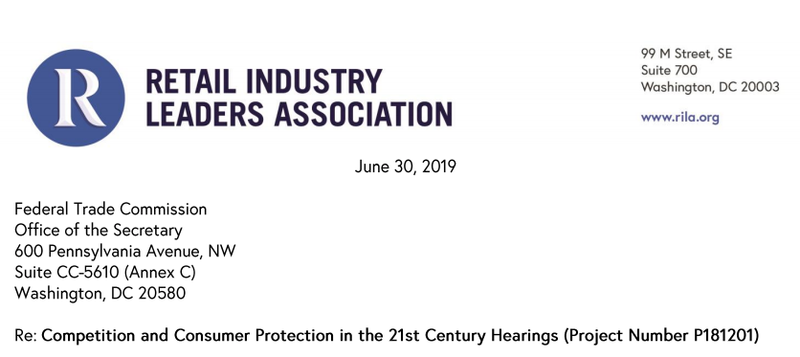 RILA also raised concerns about how Amazon and Google support their products over other retailers on their platforms, collect data about competitors, and support the spread of counterfeit goods. It should be "quite concerning to the commission that Amazon and Google control the majority of all internet product search, and can very easily affect whether and how price and product information reaches consumers," the trade group wrote.
The Trump administration has recently increased antitrust scrutiny of Amazon and Google could have a significant impact on the sector, even if charges are not brought.
FTC has claimed oversight of probes of Facebook and Amazon, while the DOJ will examine Google and Apple. Separately, the House Judiciary's antitrust subcommittee started an antitrust investigation into the technology industry last month.
RILA said it agrees with recommendations of 43 State Attorney Generals that have "consideration of non-price effects should be given greater priority in technology platform market mergers."
It's "the combination of information control and market power that should worry antitrust regulators the most," the letter stated. "That unhealthy combination exists at the level of the internet's pipelines, at the level of product search, in web hosting, on social media platforms and elsewhere."
The group said Amazon dominates nearly 50% of all US e-commerce sales. Since it's both a retailer and a marketplace for third-party sellers, Amazon uses big data to give itself an unfair competitive advantage over other retailers.
RILA ends by stating this letter isn't a complaint  against Facebook, Google, and or Amazon, but rather a concern that "competition must be on a fair and level playing field," – not one where two companies [Amazon and Google] control the majority of all internet product searchers and have the ability to skew markets and circumvent traditional power of price competition.