New Rule Could Allow Debt Collectors To Spam 49 Million Americans With Emails And Texts
The Consumer Financial Protection Bureau (CFPB) under the Trump administration, has published a Notice of Proposed Rulemaking (NPRM) to amend the Fair Debt Collection Practices Act (FDCPA). The CFPB's proposal would change Regulation F to direct Federal rules overseeing the activities of debt collectors. The CFPB's new proposal would allow debt collectors to call consumers as frequently as seven times per week and be permitted to start sending emails and texts.

Revolving credit (credit cards) surpasses 2008 high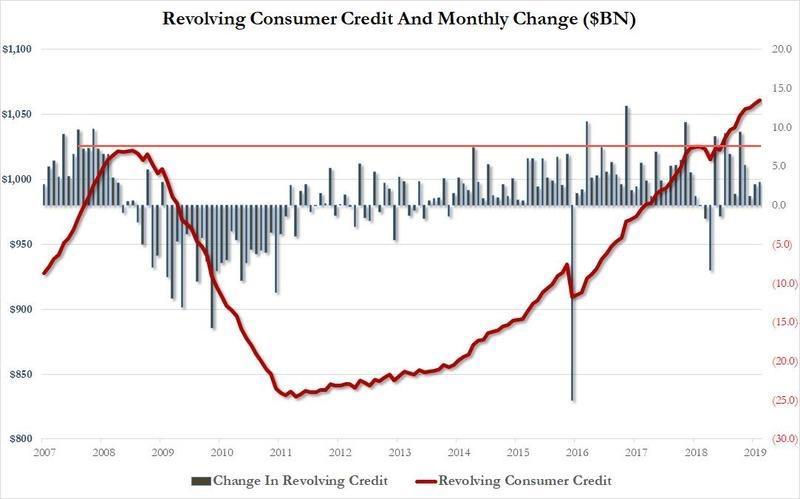 Student loans and auto loans more than double from prior cycle lows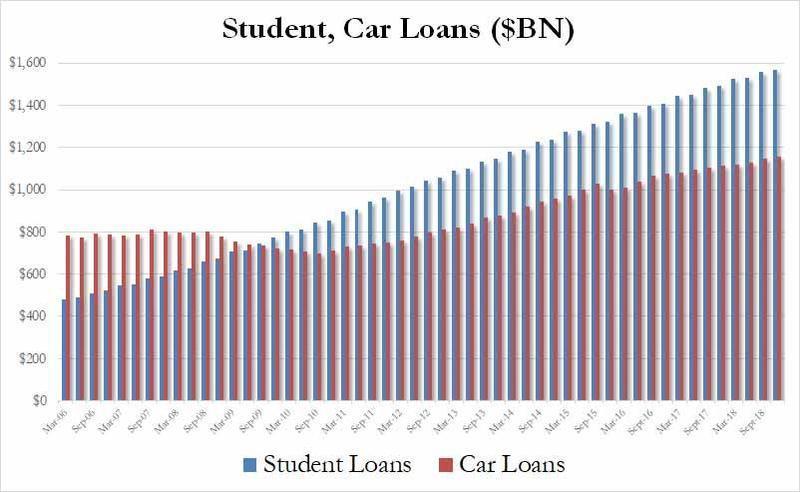 Under the new proposal, consumers can opt out of receiving collection notices through email and text, the CFPB said in a Tuesday statement, adding that debt collectors would be expected to send disclosures with information for consumers on how to respond.
"The CFPB is taking the next step in the rulemaking process to ensure we have clear rules of the road where consumers know their rights and debt collectors know their limitations," said CFPB Director Kathleen L. Kraninger. "As the CFPB moves to modernize the legal regime for debt collection, we are keenly interested in hearing all views so that we can develop a final rule that takes into account the feedback received."
Once a debt collector makes contact with the consumer, the collector would have to wait seven days before contacting again. The statement said the proposal would "establish a clear, bright-line rule limiting call attempts and telephone conversations."
The new proposal comes as the Trump administration is attempting to dismantle the federal government's top consumer watchdog that proactively supervises banks, credit card companies, and other lenders – making sure they're not committing fraud or abusing consumers

These major changes at the CFPB have led to cases filed against financial companies to plummet in the last year, as the CFPB has rolled back regulations that would generally protect consumers.
Kraninger said she has laid out a business-friendly vision for the CFPB, including more programs on educating consumers about their financial well-being.
The latest CFPB Debt Collection Consumer Survey shows 140 million debt collection notices were sent out last year, based on an estimated 49 million consumers contacted by debt collectors. This comes out to about 15% of the total American population is in collections, which in the coming quarters, could be bombard consumers with calls, emails, and texts from collectors. 
This article appeared at ZeroHedge.com at:  https://www.zerohedge.com/news/2019-05-09/new-rule-could-allow-debt-collectors-spam-49-million-americans-emails-and-texts