In Texas Supreme Court Case, State Argues That Dallas-Houston Bullet Train Developer Can't Use Eminent Domain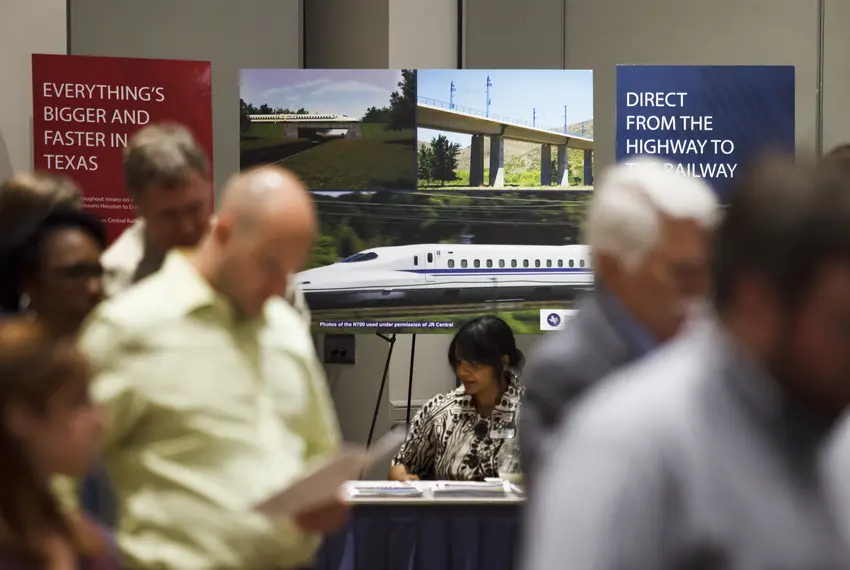 The Texas attorney general's office has put its weight behind a landowner's case against the companies developing a controversial Dallas-Houston bullet train, arguing they can't force people to sell parcels needed for the high-speed rail project.
Weighing in on the matter at the invitation of the Texas Supreme Court, the attorney general's office offered the latest twist in the nearly decade-long fight over a 240-mile line that would connect Dallas and Houston. While the project has picked up support from leaders of urban areas, it's encountered hard resistance from residents of the rural counties on its proposed path.
One of those residents, Leon County landowner James Miles, sued Texas Central after the private company sought permission to survey his 600-acre property in 2015 as part of its efforts to examine the land for the project. Miles asked the courts to declare that the company did not have the right to enter his property because it does not have the eminent domain authority granted to railroad companies.