National Guard Troops Arrive In Multiple US Cities Ahead Of Election Night Chaos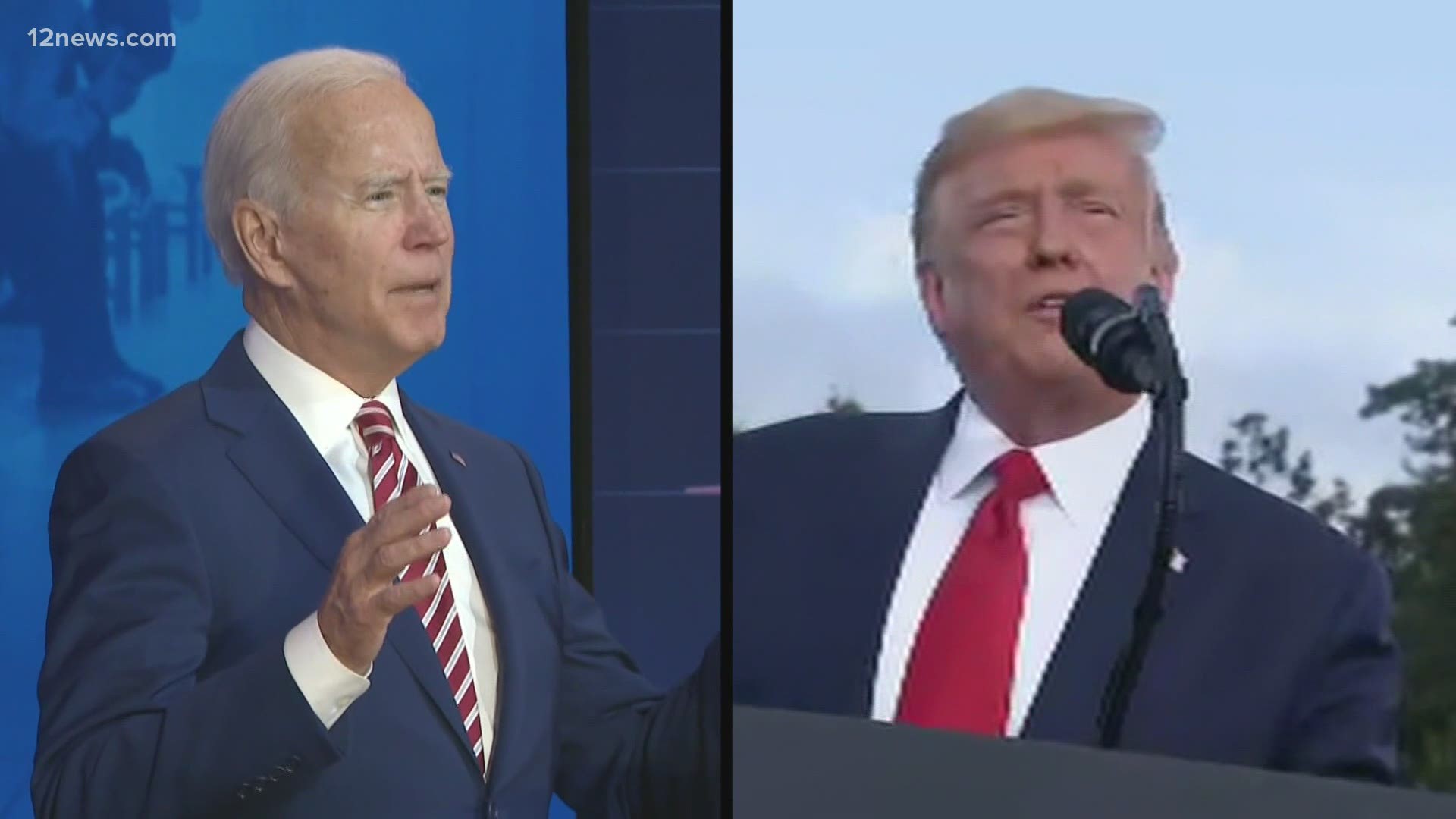 In preparation for any emergencies, including widespread social unrest following election results on Tuesday night, the National Guard has been deployed in several states.
Fears of election night chaos have gripped state governments for the last month, forcing Gov. Charlie Baker of Massachusetts on Monday to "activate" 1,000 Massachusetts National Guard members. 
And in Oregon, Gov. Kate Brown, for the second time in two months, declared a state of emergency for the Portland metro area, citing potential social unrest surrounding the election. 
Governors have also mobilized Guard forces in Texas, Alabama, and Arizona to major cities in their respective states in anticipation of violence.
Last week, the Pennsylvania National Guard was deployed to the Philadelphia metro area amid a couple of nights of social unrest following the police killing of a black man. Guard troops have been since positioned to handle potential unrest come Tuesday night.
According to NBC sources, at the White House, beginning tomorrow, a "non-scalable" fence will be erected around the complex with 250 Guard troops on standby. 
As of Monday afternoon, Guard troops have been spotted in several cities, preparing for Tuesday night. 
Guard troops were spotted at a Best Buy in South Philadelphia. 
https://twitter.com/disclosetv/status/1323336169376124928?s=20
Guard troops spotted outside of Philadelphia City Hall. 
Just the military carrying huge guns around City Hall.. nothing weird. pic.twitter.com/T49ryTNUO1

— jason n. peters (@JPeters2100) November 2, 2020
Pre-election day. @PANationalGuard at #philly city hall. pic.twitter.com/YTeVHJCokd

— Mitch Blacher (@mitchreports) November 2, 2020
Guard soldiers spotted outside a retail complex in West Philadelphia.
Fifty cops at 52nd & Market at 3 in the afternoon, standing around watching people go about their damn business.

— Ian Petrie (@icpetrie) November 2, 2020
Guard troops in a Humvee outside a Target in Philadelphia.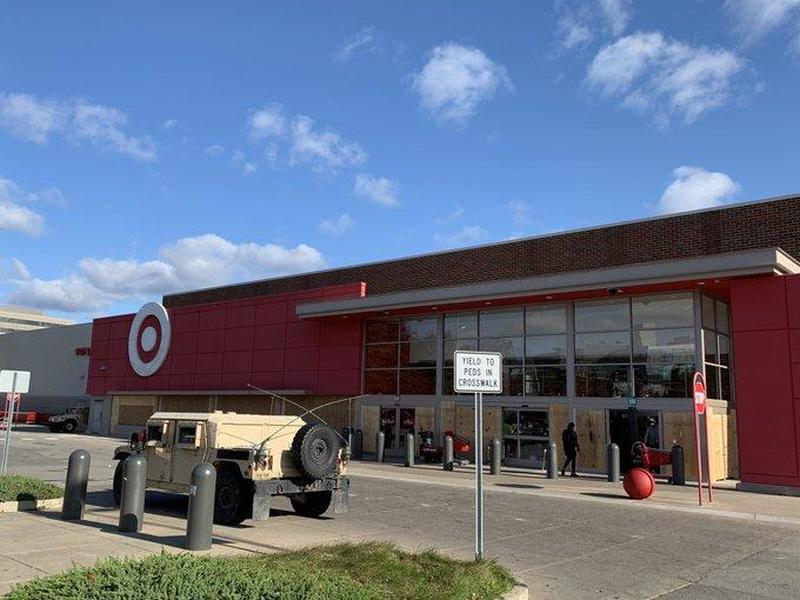 Guard troops at "Park West Town Center shopping plaza. Looters have targeted this place in May/June and last week," said one Twitter user. 
National Guard on location at the Park West Town Center shopping plaza. Looters have targeted this place in May/June and last week. @NBCPhiladelphia pic.twitter.com/89NxV9A4EL

— Brandon Hudson (@BHudTV) November 2, 2020
No location was confirmed on this Guard deployment. Check out what could be special forces UTVs.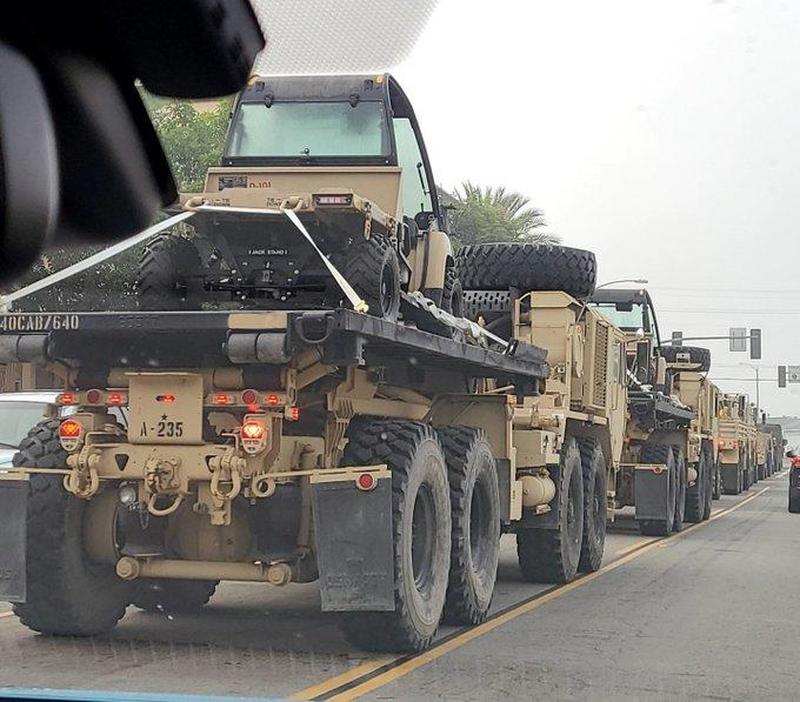 Retailers have been boarding up their brick and mortar stores from coast to coast in anticipation of looting. 
It is sad in America that major cities such as NYC and DC have to board up & have the National Guard on standby in advance of anticipated violence from the election. What should be a celebration of the right to free elections that makes the US great turns into a tense event.🇺🇸🚀 pic.twitter.com/as0DsoyYVW

— Judy A. Jones (@EastGlacierMT) November 2, 2020
Guard arrives in Chicago.
BREAKING – National Guard arrives at McCormick Place in #Chicago pic.twitter.com/FiBDelykAN

— Dwain Jude D'silva (@JudeDwain) November 2, 2020
Convoy of Guard troops spotted on a highway heading towards Chicago. 
https://twitter.com/disclosetv/status/1323346787692908544?s=20
National Guard on standby in Massachusetts. 
1,000 National Guard on Stand By in Massachusetts https://t.co/lDAh3zNvnQ #VOTE

— TantrumTimes (@isreal81923394) November 2, 2020
Guess what's back on city street corners – piles of bricks (read here & here for what this could suggest). 
My buddy in Colorado sent me these pics outside his work of an unbolted bench, & a stack of bricks that just showed up yesterday. Seems the left already know @realDonaldTrump will win big & are getting ready for chaos. pic.twitter.com/2xFs8QS6h3

— Aubrey Huff (@aubrey_huff) November 2, 2020
This article appeared at ZeroHedge.com at:  https://www.zerohedge.com/political/watch-national-guard-troops-arrive-multiple-us-cities-ahead-election-night-chaos