Facebook, Instagram, Whatsapp Suffer World-Wide Outage
Almost a month to the day after Facebook experienced its worst outage ever, Facebook, Instagram and Whatsapp are again experiencing worldwide outages that started around 6:30 am Eastern, triggering a flurry of  complaints on rival social networks like Twitter.
In areas around the world, Facebook and Instagram feeds wouldn't refresh, and neither Whatsapp messages nor Facebook messenger messages could be sent or received.
During last month's outage, it took more than a day for Facebook to finally resolve the issue. The company blamed a "server configuration change", and apologized for the outages.
The outages appeared to affect a sizable swath of the US, as well as parts of Canada, Mexico and South America. Most of Europe was also impacted, according to an outage map. The outages for Instagram and Facebook appeared to mostly overlap…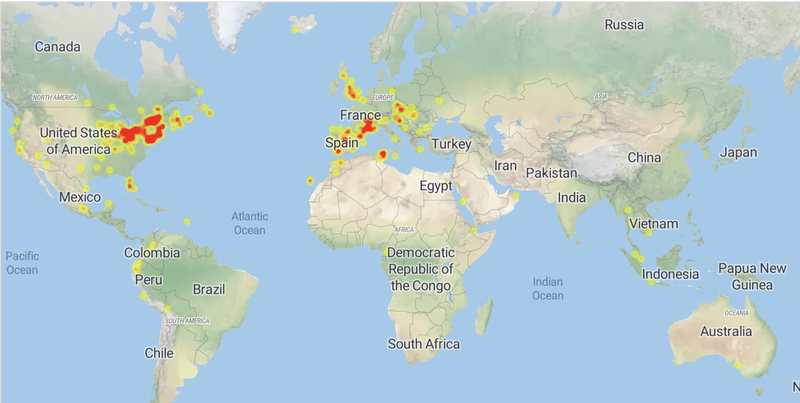 …While the Whatsapp outages were worse outside the US, typically markets where Whatsapp is more popular.